Technical service
Provide customers with free product installation, operation guidance, daily maintenance, maintenance and other training, so that their technical operators have the ability to operate equipment and maintain independently. Establish a professional pre-sale and after-sales service to provide users with professional technical consultation and professional after-sales support at any time, and solve users' worries when they encounter technical problems or other problems in the process of using the product.
Respond to customer needs 24 hours
Respond and contact the demander's designated personnel within 4 hours after receiving the demander's service request; The after-sales service personnel of the Supplier shall arrive at the Demander within 48 hours after confirming the need for on-site solution.
Service hotline
In order to better ensure the normal operation of the equipment, timely answer the user's questions and help the user solve the problem, please call:0755-27206636
24-hour telephone:15150505215
Fax:0755-23704374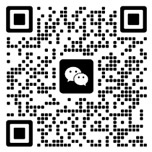 WeChat consultation
---